WriteDraw is on the App Store
March 15, 2014
So I began working on this app called WriteDraw at the end of January based on inspiration from my wife and my friends. I have been developing iOS apps almost a year now, so I wasn't sure I could do everything I wanted to for the app. But I stopped thinking like that and ended up accomplishing everything I wanted…for version 1.0.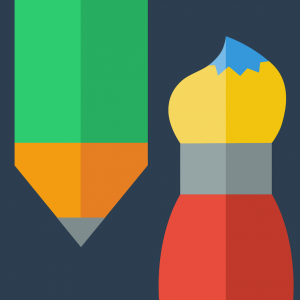 I submitted my app after a month of development, spending many nights getting everything working. It took apple about 8 days to approve my app and only an hour once they actually started reviewing it.
This has been a little dream of mine, I just wasn't sure I could actually bring an iOS app to completion. I did though, and now I want to improve it and make more apps. You can download it from the Apple App Store here: https://itunes.apple.com/us/app/writedrawgame/id830252077?mt=8
So if you happen to be reading this post, please download the app and to go one step further, please rate the app. It can give me a lot of credibility against the many apps on the App Store. I ended up naming the app WriteDrawGame to have a unique name so hopefully that isn't confusing. Anyway, be sure to download the app and play it with your friends the next time you hang out. Also, be looking out for more features and updates in the future. Tweet
Recent Posts